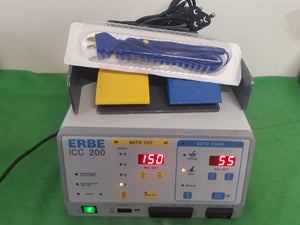 Refurbished Erbe ICC 200 Electrosurgical Unit.
This electrosurgical unit is for all those who need no more than 200 watts of output.
It features a comprehensive range of coagulation modes. Cut control allows for for sharply defined, reproducible, cutting quality.
Our Refurbished ICC 200 comes with a foot switch and a pencil.