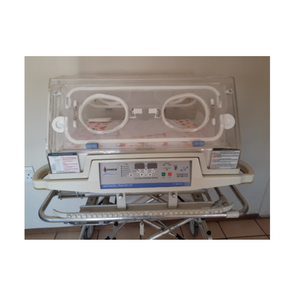 This refurbished Fanem® IT-158-TS Infant Transport Incubator offers complete care in neonatal transport. It is designed to safely transport premature and newborn infants, in both routine procedures and highly complex cases. They provide air microfiltration, temperature control, passive humidification and oxygen concentration enrichment.
An automatic charger module is included with two (2) 12V rechargeable batteries, ensuring automonous transport for up to four (4) hours. There is also an optional adapter for 28V power inputs.
The unit is microprocessor controlled. The monitored parameters are displayed in an easy-to-view and operate panel.