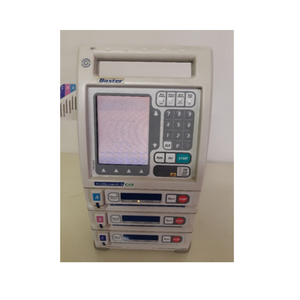 Refurbished Baxter Colleague 3 CXE Infusion Pump.
In good working condition.
Comes with a new battery (no sets) and service certificate.
Baxters COLLEAGUE CXE Volumetric Infusion Pump is used to administer fluids and medications intravenously. The pump features GUARDIAN Dose Error Reduction Software (DERS) which helps promote patient safety during medication administration.
Baxter's Colleague Volumetric Infusion Pump can be utilized for continuous or intermittent delivery through clinically acceptable routes of administration such as, intravenous (IV), intra-arterial (IA), subcutaneous, epidural, or irrigation of fluid spaces applications.