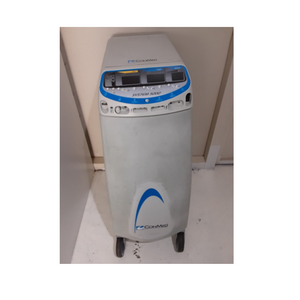 This refurbished Conmed System 5000 Electrosurgical Generator is in good working condition.
It comes with a foot switch (no other accessories included).
A service certificate is also provided.
System 5000 Electrosurgery Generator (ESU) unites technology with versatility providing the opportunity to fine tune the electrosurgical generator to specific procedure and surgeon preferences. Unique modes on the System 5000 include the Fluids Mode, for an additional boost of energy in procedures taking place in a fluid environment, and Lap Mode, which limits open circuit voltages to below 2700 volts in all modes and reduces the potential risk of inadvertent burns from capacitive coupling.